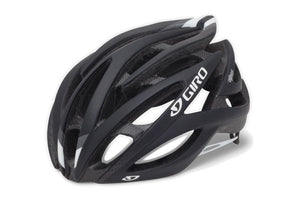 This is a demonstration store. You can purchase products like this from Pure Fix Cycles
The Atmos is one cool helmet.  How cool you ask?  It's got so many vents you'll worry John McClane is crawlin' around in there hunting baddies.  He's not though, it's just the wind cooling your dome, making this the perfect helmet if you Ride Hard.
Features In-Mold Composite reinforcement
Increased ventilation
Includes Roc Loc 5 comfort system
Perfect for road, XC, cyclocross, and general mashing
See Giro's Fit Guides: Sizing Chart | Measuring Guide.